Objekt 1 von 1

Zurück zur Übersicht
Bali: stilvoller Rendite-Hit
Objekt-Nr.: 351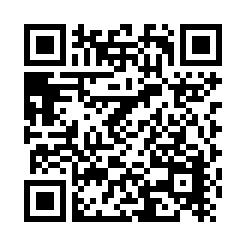 Objektbeschreibung:
This contemporary property embraces symmetry and exudes style, featuring crisp white walls, white polished concrete floors, a soaring shingle roof lined with white painted timber, and custom designed furnishings. Accommodation includes four air-conditioned bedrooms with expansive ensuite bathrooms. The two master bedrooms are located upstairs with beds oriented towards the beach, and there are two garden suites, which share a standalone, single storey pavilion. Every bedroom has audiovisual facilities as well as an outside sitting area. The open air living & dining area takes up most of the ground floor, incorporating a lounge with a 50" TV with LCD screens and DVD placer, an internal telephone system and. There is also a fully equipped kitchen and a spa room. Facilities include WiFi Internet access and an 18 x 6 metre swimming pool.




Ausstattung/Zubehör:
Bedrooms

There are four air-conditioned bedrooms at the Villa, including two master bedrooms located on the upper floor. The two garden suites are situated away from the main building in a stand alone, single storey pavilion on the far side of the swimming pool. Each bedroom is equipped with a safe and a wall mounted flat screen TV, and each has a private sitting area.
The master bedrooms are stylish, minimalist and extremely spacious, each is flanked by a private, open air, roof terrace for relaxing. The master bedrooms feature windows on three sides overlooking the garden. The king size bed in each room is oriented towards the sea, and there is a built in desk behind the bed. The expansive ensuite bathrooms are each fitted with a luxurious bathtub beside a wide window. There is a toilet on one side and a walk in rainshower on the other side. A wide terrazzo vanity unit supports twin washbasins, and huge wall mirrors multiply the space. Fitted wardrobes provide plenty of hanging and storage space.
The garden suites are each furnished with a king size bed, built in desk and fitted wardrobe. Sliding doors open to the ensuite bathrooms, each of which is fitted with double washbasins, a bathtub, a toilet and walk-in rainshower behind separate doors, as well as a long wall mirror, and built in shelves. Glass doors in the garden suites open onto timber decks in private back gardens, while another set of glass doors opens in each onto a sitting area overlooking the pool.


Living & Dining Room

The living and dining room is open on three sides and covers most of the ground floor of the main building. The open plan design incorporates a TV lounge, accessed by wide stepping stones over an ornamental pond and furnished with a daybed, complete with a 50''TV, DVD player and a top quality sound system with four speakers. Another space nods to tradition with a valuable Balinese gong and an antique rice chest known as a 'Gerobok'. The living area itself is the central focus. Aligned with the swimming pool and overlooking the garden, it is cooled by ceiling fans and furnished with a sofa, four chairs and a large coffee table.

The dining area is accessed by another set of stepping stones over a pond and is furnished with a table for ten. There is also a guest washroom on the ground floor.


The Kitchen

The fully equipped modern kitchen is self contained and located close to the dining area for ease of service. It contains all of the facilities that the staff require for the preparation of delicious meals, innovative buffets, and party snacks. Fine crockery and cutlery are complemented by a set of glasses for every type of drink. The fully equipped modern kitchen is self contained and located close to the dining area for ease of service. It contains all of the facilities that the staff require for the preparation of delicious meals, innovative buffets, and party snacks. Fine crockery and cutlery are complemented by a set of glasses for every type of drink.

Spa Room

A private spa room is located on the ground floor of the Villa. Here, facials, body treatment and massage services can be provided by professional therapists on request at an extra charge.

Gardens and Pool

The 18 x 6 metre swimming pool is a stunning feature, which completes the symmetry of the property. The pool deck is furnished with sunloungers and flanked by a pair of atmospheric, gas-fired firebowls, which are automatically lit at sunset. The large garden with its flat lawn is ideal for weddings, parties and celebrations. A central, open air lounge presents an additional sitting area; it is sheltered by a roof and presides over the pool.



Lage Haus/Grundstück:
Location

The Villa is located in Seseh, a traditional beachside village located between Canggu and Tanah Lot on Bali's southwest coast. Although only 25-30 minutes' drive from the cosmopolitan glamour of Seminyak, Seseh retains the customs and culture of old Bali. Cows are herded through the fields, rice is planted and harvested throughout year, and the sound of ritual music is carried on the breeze. The approach to Seseh is by way of a country lane; emerald rice fields line the road as it meanders through an avenue of coconut palms. Farmers in conical hats riding rusty old upright bicycles are a common sight. There are frequent, colourful processions to Seseh's beachside Hindu temple, and on special festival days, thousands of devout Hindus from the neighbouring villages wearing ceremonial dress converge on this important temple to perform cleansing rituals beside the ocean.

Echo Beach at Canggu, which is bordered by a surfing reef and noted for a casual and lively beach-side dining scene, is a pleasant one-kilometre walk along the seashore. This is the place where the local community gathers in the evenings to watch the legendary sunsets. A variety of eating areas and tables spill out onto a beachside buff; there is a daily barbeque and live music on Friday and Sunday evenings.

The trendy Seminyak area, with its wide choice of international restaurants, including the famous 'Ku Dé Ta', 'Kafé Warisan', 'Living Room', 'Hu'u', 'La Lucciola', 'Sarong' and Blossom, together with a plethora of chic cocktail bars, exciting nightclubs, lavish spas and elegant boutiques, is 25 minutes' drive away.

The location offers easy access up to the mountains and rice terraces on the western slopes of the island; it is 70 minutes' drive from the famous cultural and artistic town of Ubud, and just 20 minutes' drive from the Sunset Route, gateway to the eastern side of the island. It is also convenient for all of Bali's shopping malls and main tourist attractions. The international airport is 50 minutes' drive. The nearby 'Nirwana Bali Golf Course' was designed by Greg Norman, and was voted the number 1 golf course in Asia; it is situated beside the dramatic, waved-lashed sea temple of Tanah Lot. For horse lovers, the 'Umalas Equestrian Centre' is just a few kilometres away.

Sonstiges:
STAFF
Villa is fully serviced by:

A full-time house manager -
Oversees and coordinates the staff and property and is available to assist guests during their stay.

One cook -
Trained in the preparation of both local and international cuisine. A menu is provided, and the cook will do all the market shopping.

Three maids -
Responsible for housekeeping duties, taking care of your daily laundry and providing waiter service around the grounds and buildings of the property.

Two security guards -
Duties are to patrol the grounds and guard the entrance of the villa from dusk to dawn ensuring your security.

One gardener -
Tending the garden and the grounds of the villa.

One pool attendant -
Cleaning and maintaining swimming pool.


Provision:
Bei Abschluss eines Kaufvertrages wird eine Vermittlungs-/ Nachweisprovision von dem Verkäufer bezahlt.

JETZT AUCH WhatsApp-ANRUF MÖGLICH. Einfach neuen Kontakt erstellen: Elno Rosenblatt Mallorca und die Nummer +41 76 200 15 00. Schon können Sie uns anrufen.
Anmerkung:
Die von uns gemachten Informationen beruhen auf Angaben des Verkäufers bzw. der Verkäuferin. Für die Richtigkeit und Vollständigkeit der Angaben kann keine Gewähr bzw. Haftung übernommen werden. Ein Zwischenverkauf und Irrtümer sind vorbehalten.
AGB:
Wir weisen auf unsere Allgemeinen Geschäftsbedingungen hin. Durch weitere Inanspruchnahme unserer Leistungen erklären Sie die Kenntnis und Ihr Einverständnis.
Gerne stehen wir Ihnen mit unserem Netz aus internationalen Rechts-, Steuer- und Finanzierungsexperten zur Verfügung.

+++ immobilien mallorca +++ luxusimmobilien mallorca +++ mallorca immobilien +++ finca mallorca +++ haus mallorca +++ mallorca finca +++ mallorca penthouse +++ mallorca haus +++ penthouse mallorca +++ wohnung mallorca +++ mallorca luxusimmobilien +++ mallorca finca kaufen +++ mallorca wohnung +++ mallorca haus kaufen +++ finca mallorca kaufen +++ haus mallorca kaufen +++ IMMOBILIEN MALLORCA +++ LUXUSIMMOBILIEN MALLORCA +++ MALLORCA IMMOBILIEN +++ FINCA MALLORCA +++ HAUS MALLORCA +++ MALLORCA FINCA +++ MALLORCA PENTHOUSE +++ MALLORCA HAUS +++ PENTHOUSE MALLORCA +++ WOHNUNG MALLORCA +++ MALLORCA LUXUSIMMOBILIEN +++ MALLORCA FINCA KAUFEN +++ MALLORCA WOHNUNG +++ MALLORCA HAUS KAUFEN +++ FINCA MALLORCA KAUFEN +++ HAUS MALLORCA KAUFEN +++
ELNO ROSENBLATT REAL ESTATE GMBH
Telefon:
+41(0)76 200 15 00 / +34 659 37 33 37
Mobil:
+41(0)44 586 86 94 / +49(0)4171 20 13 85

Zurück zur Übersicht